As I mentioned yesterday, my love for all things royal began when I read the book "The Little Princesses" at Grandma's house when I was around 8 - 10. I was amazed and ecstatic to discover it on my bookshelf. I don't remember how or when I got it, my memory has never recovered from 'Mother's Brain'.
The first book in my collection was an award for class prize in Year 9 in 1882, it was called "The Radiant Princess" and I fell in love with it, and her. I began collecting in earnest after that.
At the moment, my book collection totals 35, and I'm very excited about the prospect of adding William and Kate/Catherine books to it now!
I've listed all of the books I have below but that's more for my own record than anyone else's interest, because I doubt many of you would be. And, yes, I have read every single one of them cover to cover so I do know a bit about the royal family.
But I do want to know one thing.
Do you lend your books?
I have a lot of other books as well and I went through a phase years ago of lending and sharing but I used to stress myself silly when they weren't returned. Some have never come home and I still know where they are but haven't asked for them back. I did read once that books are meant to be shared, and (kind of like love) if you let them go and they don't return they were never yours in the first place. Except they were because I
bought
them! I did get over that eventually and accepted that books come and go, and that's fine.
Not, however, my royal family books!
I did recently lend some of them to my father-in-law.
They took so long time to come back that I was starting to get very nervous.
So that's it, no more.
No, you cannot borrow my royal family books!
Okay?
Now, you can stop reading here,
or
you can scroll on and check out my collection.
Either way....let me know if you're a lender
or not.
1950
The Little Princesses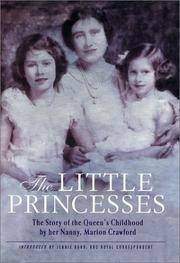 1969
The Royal Ladies
1981
Settling Down
1982
Charles & Diana The Prince & Princess of Wales
The Princess of Wales - An Illustrated Biography
Royal Children
The Radiant Princess
A Week in the Life of the Royal Family
Royal Children
1984
Diana The Children's Princess
The Royal Baby Book
1984
Prince Charles & Princess Diana - Portrait of a Family
1984
Royal Walkabout
Royal Review - The Royal Year photographed by Tim Graham
1984
The Queen Mother
Diana The Fashion Princess
1984
Royal Family Yearbook - Volume III
In Public View The Nations' Snapshots of the Royal Family
In Person The Prince and Princess of Wales
1985
Charles & Diana
1986
In Private - In Public: The Prince and Princess of Wales
The ITN Book of the Royal Wedding
Inside a Royal Marriage
1988
Diana H.R.H. The Princess of Wales
1988
The Royal Style Wars
1988
The Royal Year 1988
1989
Royalty in Vogue
1991
Charles & Diana A Portrait of a Marriage (10th Anniversary Commemorative Edition)
1992
Diana in Private - The Princess Nobody Knows
1999
Diana and the Rise of the House of Spencer
Invitation to a Royal Wedding - Edward and Sophie June 19, 1999
2002
The Last Great Edwardian Lady

Oh, I almost forgot my most special (and most expensive) one!!